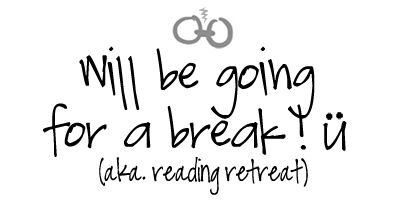 Hi, guys! I will be going for a much needed reading retreat, so I might not be able to update the blog for a while. I need to wrestle with my TBR mountain, and try to see a clearing. Not to mention that if ever my Welcome email from Pottermore arrives, I will be moaaar than preoccupied then.
I still have reviews to post but I decided to post them up this September when I return from the mountains. :)
Also, I would like to post a shout out to #TeamJace! Jace won in The YA Sisterhood's YA Crush Tourney with over 24,000 votes! Amazing. It was a good fight with Zach and his #TeamKilt. Congratulations, everyone. It was an amazing show of support and fan dedication. Cheers! :)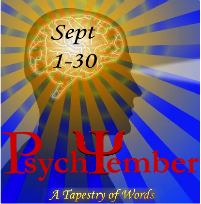 You can find more about PsychTember here
Also this September I will be participating in
A Tapestry of Words
'
PsychTember
event, a month-long blog event focusing on YA and Psychology. I hold an undergraduate degree in Psychology and masters in Counseling so I guess it's not surprising you'll find me there. :)
Check out the other participating blogs, as well as other stuffs that Danya planned for this event.
I will also have a giveaway as part of the giveaway hop hosted by I am a Reader not a Writer, and Buried in Books This is the Back to the Books giveaway. I am not sure yet what the details of my giveaway will be though... :D
I will still be available for contact thru my email, and occasionally lurking in twitter. :) Happy reading, everyone! Cheers.